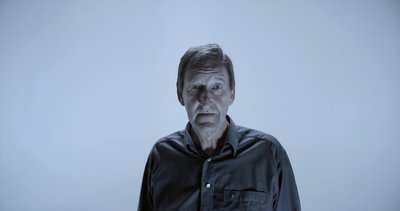 The continuous economic crisis that started in 2008 has left labour markets in turmoil. Work is hard to find even with a degree, long hours are expected, salaries are shrinking and availability is requested at all times. With growing fears of underemployment, uncertainty about the future spreads through societies.
For many people, having a job is crucial not only to survival, but also to holding on to one's own identity. But how does one behave as a good citizen when the willingness to work comes into conflict with the seemingly contradictory structural need to keep wages low?
This and other paradoxes contribute to personal crises and confusion. In the film, a hypnotist guides us through the labyrinth of The Working Life in search of relief or perhaps even a way out – if such a thing exists.
The Working Life is produced by Pasha Parts. Commissioned by the Mead Gallery in association with the Harris Museum & Art Gallery, Preston, England, 2013.
Credits
Script: Nikolaj Heltoft & SUPERFLEX

Hypnotist: Tommy Rosenkilde
Director: Caroline Sascha Cogez

Cinematography: Magnus Jønck

Camera Assistant: Ivan Molina Carmona

Grip: Christian Broe Brondum

DIT: Rasmus Jørgensen

Sound: Morten Bak Jensen

Sound Design/Composer: Mads Heldtberg

Editor: Copenhagen Brains
SUPERFLEX would like to thank
Only Rental, Sille Martens